For this year's A-Z Challenge, I have chosen to
highlight some of the authors and their books, that
we, in our book club, have either read, as a group,
separately or have been recommended by someone
in our on-line, facebook group.
James, E. L. - Fifty Shades of Gray (The Series)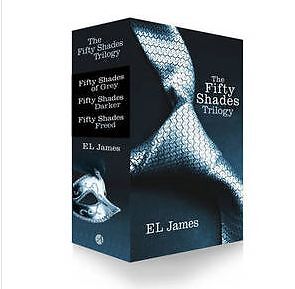 I would be remiss and, perhaps verbally reprimanded,by my daughter, if I did not feature this trilogy,
of my author choices,
for the letter L . I am not including any synopsis or description of these books, because I don't feel there is a woman or man out there, blogging, who has not heard of these books and what they are about.
Some in our book club have read them some have not. But what is indisputable about them is their popularity.
If you'd like to check out or join our facebook, book club, p
lease, select the link,
What To Read Next